Spotty Otter Joins The Clothes-Sharing Revolution with thelittleloop
One Jacket, 100 Satisfied Owners? Spotty Otter Joins The Clothes-Sharing Revolution
Summer has arrived, holidays are on the horizon, and staycations are, well, here to stay. But that's no fun when the kids have outgrown all their new season clothes, especially when there's no budget for a new wardrobe.
Described as "the start of the sharing revolution" and "a nationwide shared wardrobe for kids", a groundbreaking kids' clothing rental initiative is freeing families from the unsustainable and unaffordable 'churn' of new clothes, or fall-apart fast fashion.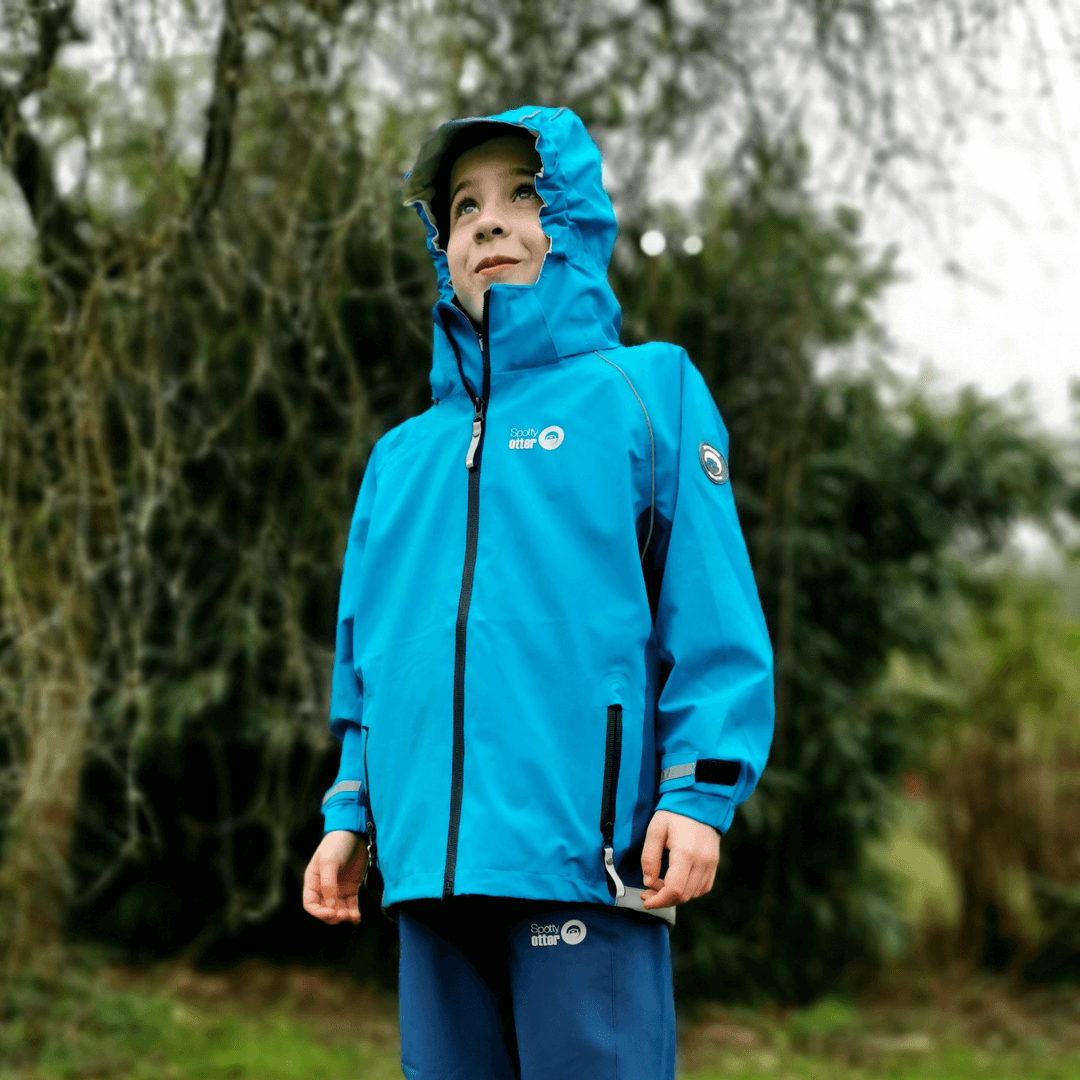 Dragons' Den viewers will be familiar with Charlotte Morley, whose phenomenally successful pitch for thelittleloop, her ethical kids' clothes rental business, broke investment records for the show. Now leading children's outdoor clothing company Spotty Otter is joining the group of sustainable top-rated brands available on the fast-growing pocket- and planet-saving platform.
Catering for kids aged 6 months to pre-teen, the service makes dressing children environmentally friendly, inexpensive, and hassle free. Paying affordable fees in three-monthly blocks, parents select a set number of clothes to 'rent'. With unlimited swaps built-in, a six-item package means dozens of outfits across the term, so no wallet-wrenching worries about fast-growing kids or changing seasons.
Saving an estimated 2/3 on the cost of buying new across the year, parents also get the benefit of top-quality brands that may be outside their usual access, including Mini Boden, Frugi, Piccalilly and Little Green Radicals. Returned clothes are professionally cleaned using environmentally friendly processes, and ready to go out again.
For thelittleloop's inspirational founder Charlotte Morley, Spotty Otter proved the perfect fit. Graded at the highest industry standards for weatherproofing, as well as sustainable, ethical and non-harmful textile production, Spotty Otter clothes, designed exclusively for kids, are made to take on the toughest outdoor challenges and come up smiling.
Spotty Otter's range of brightly-coloured 'Adventure' jackets, trousers, dungarees and splashsuits, from 6 months to 14 years, are now available to rent through thelittleloop. Tried and tested wet-weather winners, ultra-flexible and durable material ensures kids stay snug and dry whatever the weather, however active the adventure, or enthusiastic the splashing!
Spotty Otter MD Rob Merrett says: "This brilliant scheme mirrors Spotty Otter's ethos of fun, functional, lasting clothing, saving needless and unethical overproduction and the planet's overburdened resources, as well as everyone's pockets. Investing 'Dragon' Steve Bartlett compared it to music: 10 years ago, everyone bought CDs, now we stream music. This generation are waking us up to the same clothing revolution: we only need to access it, not own it, especially for growing kids.
"We knew Spotty Otter clothing would sail thelittleloop's clothing standard of well-made durability, because our customers regularly tell us so! We love getting pictures of our coats, jackets, splashsuits and wellies being passed down through families, and it's great to know this initiative could see our clothes benefitting hundreds of families, potentially for years. Brits sent 300,000 tonnes of textiles to landfill last year (worth £12.5 billion!), so the potential is huge: clothes-sharing has to be the future."
find out more here